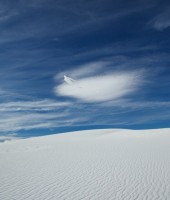 Martin Lester Kites
I started making and designing kites in 1973 while still at Art College.
The hobby grew into a job when I started working in Europe's first kite shop in Bristol in 1976.
I swapped the cash register for the sewing machine and set up my own business in 1982, designing and producing my own range of kites.
In 1986 I helped set up and run the Bristol International Kite Festival with Avril Baker and John Peyton.
This has gone on to become one of the countries top Kite Events with a great International reputation.
Kites have been a great passport for travel – I've been invited to fly and display my kites all over the world at Kite Festivals and for Commercial Events.
Kites
My kites could never be described as mass market – originality of design and quality of workmanship have always been my prime concern, and over the years I've developed a distinctive range and style. I still make all my own kites – they are not mass produced elsewhere. They have won many awards, including the first Jalbert Award for Innovative Kite Design in 1992.
The majority of the kites use the wind to inflate them, creating fully three dimensional shapes. The earlier designs have frames, the more recent ones are totally soft (no sticks = no assembly!).
I can also provide a custom building service for more traditional kites, flags and banners for both private and corporate customers.
I produce a range of kite bags – both for individual kites, and stronger bags for your collection when travelling.
Other work
The addition of a heavyweight sewing machine means I can now do a wider range of industrial sewing work. Using canvas and similar materials, this means bespoke garden canopies- with a range of standard sizes to be developed for manufacture, boat covers, canvas bags etc.